Parnelli Awards and NAMM Commit for the Long Term
April 12, 2018
The 2018 NAMM Show in Anaheim, CA proved to be the most successful ever by almost any measure. NAMM's embrace of the live event world and partnership with PLSN/FRONT of HOUSE magazines and the Parnelli Awards adding a contributing factor to a significant spike in the numbers from last year:
Attendees: 115,085 (+7.6 percent)
Exhibitors: 1,931 (+9 percent)
International attendees: 19,356 (+8 percent)
When the partnership was announced last year, I sat down with NAMM president/CEO Joe Lamond and Timeless Communication's (PLSN, FOH, Parnelli Awards) Terry Lowe to discuss the deal, the hopes, and the expectations.
It seemed only fitting to sit down with them again a year later to review what happened and look forward to the future, especially as they signed a three-year agreement extending the partnership.
Kevin Mitchell: Joe, let's start with you — was having the Parnelli Awards at NAMM a success in your view, and if so, by what matrix?
Joe Lamond: Yes, I believe our efforts to welcome the hard-working men and women of the live sound and production worlds to NAMM and celebrate their achievements at the Parnelli Awards show was absolutely the right thing to do. I was so inspired to see our musical tribes coming together, just like they do in the real world out on the road.
Terry Lowe: It was a concept we kicked around for a long time, but many pieces had to fall into place for us to make the commitment. There were initially concerns on many levels [for us], but it really couldn't have turned out better. The first year completely exceeded our expectations. We brought the vast majority of those previously committed to the Parnelli Awards, plus a lot of new companies and professionals. So for me, the enthusiasm for the Parnellis was enhanced by the new location and setting. It's allowing the show to grow in ways we hadn't considered.
Tell us about the new agreement…
TL: NAMM and Timeless agreed to continue the partnership for at least the next three years. So what we've accomplished here is to keep in place the positives of this first year, but also have included provisions that will allow us to grow and nurture our offerings to the live event community by bringing a greater commitment to the technology industry.
JL: The NAMM Show is the steady, reliable platform, the "crossroads" for our industry to convene. Letting everyone know that we'll be working together for years to come just adds to that certainty. And each year we'll be listening carefully to our attendees and improving and adding to the educational and networking opportunities.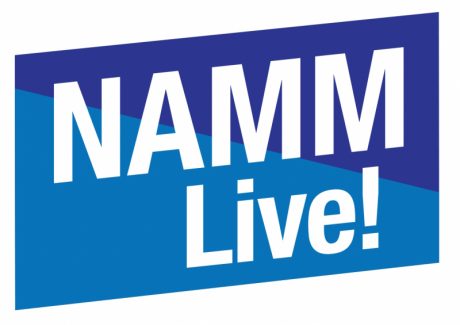 Joe, any constructive criticism regarding this year's NAMM?
JL: There were a lot of new elements to the 2018 show, including additional partnerships and a whole new space [an additional 200,000 square-foot building]. In many ways, it was as big of a change as when we moved back to Anaheim from LA back in 2001. Thankfully, our team got a lot of it right. And by working closely with our members and guests we'll improve and make it even better for 2019.
What was not so right?
JL: On Thursday morning, entry to the campus was a bit frustrating given the new security measures and the massive influx of attendees but we reacted swiftly. Thursday afternoon, we met with our teams and made the decision to double the amount of metal detectors and bring in and train additional staff. This made for much shorter lines and a smooth Friday morning opening. It's all stuff we learn on the road, isn't it? If something isn't right, you make it right!
Terry, for the first time in a long time, you and your team were involved with providing educational opportunities. How was that and is there any improvement there?
TL: Years ago, we had our own pro event show, and a highlight of that was our ability to offer unique learning experiences. When we were in Las Vegas, we couldn't really do that. This year, our team came up with 10 great panel discussions and seminars on important topics led by the absolute greatest award-winning live event professionals. It was an unqualified success, and we look to build on that, creating more learning opportunities by expanding on the seminars. Key to all this is how we can connect those who come to the Parnellis with those contributing to the educational sessions. We can harness a speaker base of experts and leaders in the industry technology field. A bonus is the networking opportunities available to all who participate in any of it.
JL: NAMM's goal with all of our educational offerings is to go deeper; to offer more value and opportunity for both emerging and established professionals to develop their career. Frankly, the future of our industry, any industry really, depends on young professionals entering the field. NAMM's Gen-Next program brought thousands of college students preparing to enter the workforce to the NAMM Show, our goal was to show them the wide range of possibilities in retail, recording, manufacturing and live event production. We want these folks to find a career path that fits their musical passions.
TL: I'll add it was really great to bring our resources together and develop topics of interest to everyone… like putting people like Rush's lighting designer and Parnelli Visionary Honoree Howard Ungerleider in front of not only people who came to the show for the Parnellis, but those who might be working in music instrument retail. We had Parnelli lifetime honoree Richard Fernandez there, who was Tom Petty's tour manager for 40 years; and Ed Wannebo, who started out lighting Van Halen in the 1980s and for the last 12 years has been production manager for Kenny Chesney. We also had great award-winning lighting designers like Ann Militello and Susan Rose on a panel. Just amazing talent and energy sharing what they know.
There were concerns that live event people would just think this was "a guitar show."
JL: People from different areas of the industry see the show in different ways, and that's a good thing, as they contribute and build the culture, the overall "vibe" if you will, of The NAMM Show. In its essence, that's what The NAMM Show is all about: a crossroads, where music, sound, live event tech and other ecosystems come together. Under the big NAMM Show umbrella, there are different facets of industry who have their own meetings and their own agendas, and I think that's great: It's your show, it's whatever you want it to be. We will continue to listen and be responsive to the needs of live event exhibitors and professionals, so soon they see it as "just" a show for their industry.
On the opposite end, was the show embraced by the live event professionals who came?
TL: The thing that NAMM was able to accomplish — and is a great testimonial to what NAMM stands for — is that they brought all these organizations together to make this a healthy show for entertainment/tech/live sound people. In addition to the Parnelli Awards, and their association with PLSN and FOH magazines, there was also ESTA, AES, and other organizations all brought together to make it worth any live event professional attendance. And that was just the first year!
Tied to it all is increasing live event exhibitors. For a first year, there was an impressive number of first-timers. Do you think they felt it was worth it?
TL: The bottom line is, we've expanded exhibitors' ability to make their vision of their company grow here, and see there are different paths to success. That is really what a trade organization is about. And hopefully, with our help, that will grow.
Understandably, many live event companies took a "wait and see" approach to consider participating as an exhibitor. Do you think more will participate in 2019?
JL: I won't name names, but a high-ranking industry professional in lighting pulled me aside a week later, and said, "Now Joe, with all the companies that want to come in, where are you going to put everybody?" [Laughs.]
TL: And that's a happy problem — and there's plenty of space to grow. Anybody who walked the show floor saw the enthusiasm for entertainment technology, and they know that the red carpet is out for them.
JL: But it's never been about getting bigger — it's about getting better. If we continue to improve our ability to serve the exhibitor and attendee community with a vibrant show floor full of new and innovative products, education that they can't get anywhere else, and the fun, networking and musical events that make it the one show you just can't miss, then it's likely that growth might be a byproduct of that. That's growing for the right reason!
TL: This is snowballing, and it's not stopping anytime soon.
For the latest updates on NAMM 2019 (Jan. 24-27) and the 18th annual Parnelli Awards gala set for Jan. 25, 2019, please visit www.namm.org and www.parnelliawards.com